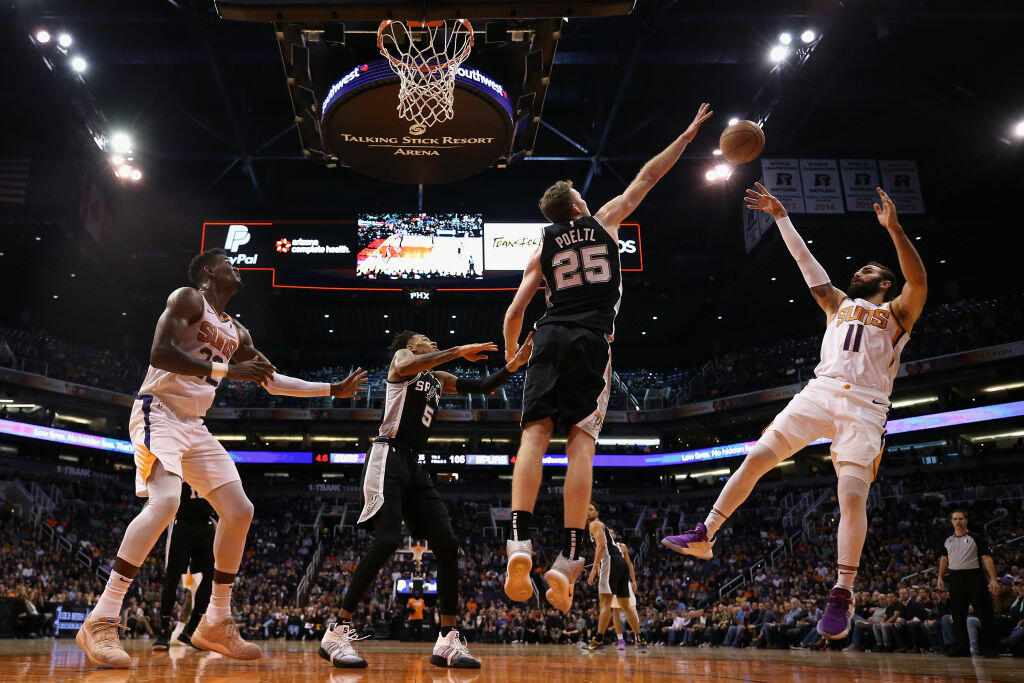 Derrick White had 25 points and seven assists as the Spurs edged the Suns 120-118 in Phoenix. Bryn Forbes added 24 on eight threes for San Antonio, which has split its past four games. Devin Booker missed the game-winning three with two seconds left for the Suns, who had their brief two-game streak stopped. Booker had 37 points while Deandre Ayton put up 25 points and 12 rebounds.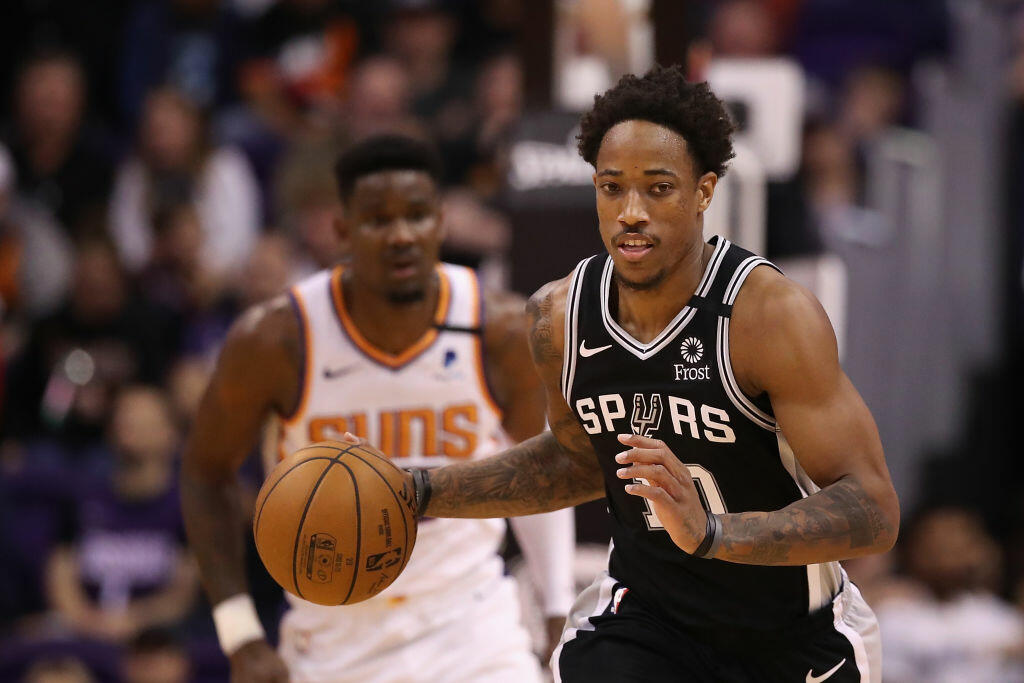 Photos: Getty Images

SPURSWATCH
For more than 35 years, 1200 WOAI has been the proud flagship of the San Antonio Spurs. From before the opening tip off with the Spurs Warm-Up Show, to each play during the game, to well after the final buzzer with Spurs React, you can depend on...
Read more