David Ramirez @ Sam's Burger Joint (Friday).Texas crooner David Ramirez takes the stage with his ballads of love, heartbreak, and grit.
Drive 'N Drag Saves 2021 @ Ingram Park Mall. Bianca Del Rio and the super queens of RuPaul's Drag Race are in town Tuesday and Wednesday for the ultimate drive-in drag performance. 
San Antonio Spurs vs. Orlando Magic @ AT&T Center (Friday).Welcome back, Spurs family. The home court is finally open and tickets are now on sale for the remainder of the season. Photo: Getty Images
B9 Two Year Anniversary @ Bistr09 (Tuesday). Celebrate two years of serving San Antonio with a complimentary French 75! Check out their menus here.
Foodie Cinema: Big Night @ San Antonio Botanical Garden (Friday). A scrumptious heartfelt comedy that captures Italian culture and plus dinner by Chef Katrina Flores. Registration deadline is 3/10.
The Office! Who Is the Scranton Strangler? @ The Tobin Center. An outdoor murder mystery parody of TV's The Office, complete with appearances by show favorites Jim, Pam, Dwight, and others. 
Dyeing the River Walk Green @ The San Antonio River Walk. Since 1968, the River Walk has been magically transformed just in time for St. Patrick's Day. Free to view starting 3/13.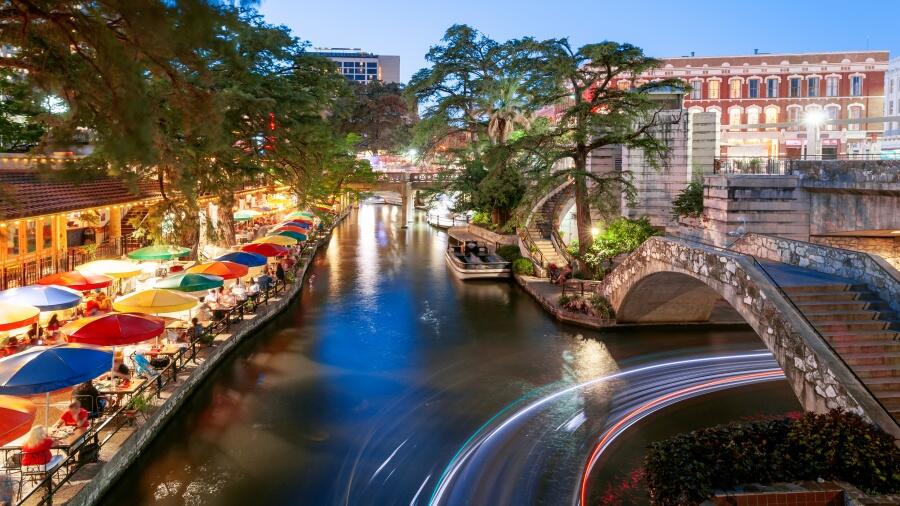 Photo: Getty images
International Women's Day (Monday). Celebrate the accomplishments of leading ladies around the globe - in-person or virtually.
Eli Young Band @ John T. Floore Country Store (Saturday). Two chances to catch the electrifying country group at the iconic Helotes venue. Dirty "Bango" Bingo Benefiting SA Food Bank (Thursday). Love Shack Boutique is hosting an adults-only bingo with special prizes. Proceeds will go to the San Antonio Food Bank.
Gorditas y Wine @ Lala's Gorditas (Saturday). Little Death Wine is throwing a party at Lala's Gorditas with legendary conjunto accordionist Santiago Jimenez JR and DJ El Westside Sound System.Check out Lala's menu here.
SAN ANTONIO'S BEST CONCERTS, EVENTS, RESTAURANTS, BARS, LIVESTREAMS AND DRIVE-INS TO DIG THIS WEEK - HANDPICKED BY THE DO210 TEAM.