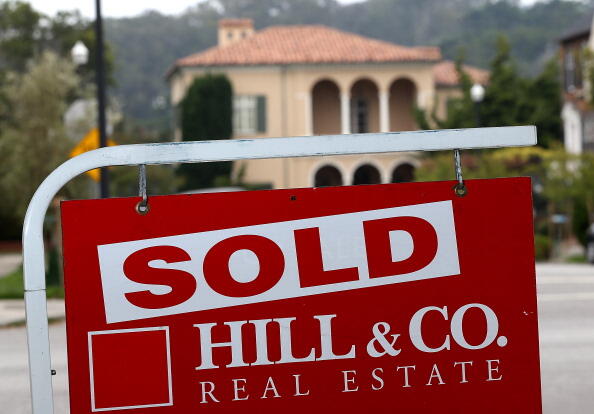 San Antonio home values are rising at the third fastest rate of any city in the USA, but does that mean we are in the middle of a housing 'bubble' which is going to end with people who paid those inflated prices left with a home on their hands which is worth, in reality, far less?
A study done by the financial web site Redfin listed San Antonio as one of the ten cities in the USA which is most likely to experience a 2008 style housing crash, citing the rising price of homes in the metro.
But local officials tell 1200 WOAI they don't think a housing crash is likely.
Bob Jacobs, Broker Owner of Re/Max Realtors in San Antonio, says housing prices are rising here not due to speculation, as we saw in places like Florida and Arizona, which were hit hard by the housing crash, but due to basic laws of supply and demand...there are simply more buyers than available homes.
"While there may be difficulties in the housing industry, the supply is outweighing most of those things in my mind," he said.
Jacobs points out that a large number of people are still moving to San Antonio and need homes, the housing supply is not growing nearly as fast due to several factors, and the local economy is expanding, with lower paid jobs in the city's traditional fields, like tourism and services, making way for new jobs in higher paying areas, from tech to manufacturing to health care. He says all that leads to 'healthy' price increases, not increases which are based on specualtion.
He says San Antonio did experience a housing bust during the savings and loan crisis and oil slump of the late 1980s, but he points out that within three years, housing values had rebounded, and the economy was setting the stage for the growth we still see today.
"Any time you have bought in the past, time has healed it, because the local economy has been strong enough that the housing price drop has not put us into a local recession."
The 'sand states' from Florida to Nevada, which saw the worst effects of the housing crisis of 2008 which led to the Great Recession, were the scene of unbridled speculative homebuilding. In fact, Fed Chair Alan Greenspan famously quipped that the solution to the nation's economic slump was to 'buy up all the vacant houses and burn them.'
But Jacobs points out that there is no speculative building underway in Texas today, in fact, the opposite is true. And with one million new resdents expected in San Antonio by 2040, there is no reason to believe that housing is overvalued.