Country trio reunites! Finally!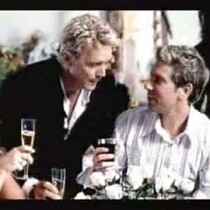 Posted February 12th, 2014 @ 7:02am
Trick Pony is Back!
The original group -- Keith Burns, Heidi Newfield and Ira Dean -- disbanded in 2006, but they got together last year to talk about doing a benefit show. And Heidi says that when the three met up for dinner to discuss the gig, they had a great time reminiscing. She says, "My face hurt from two and a half hours of laughing about all this stuff that we'd done and swapping stories. It was like literally three old friends picking up where the good stuff left off."
The three feel like their time apart working on projects independently has set the stage for a stronger musical presence this time around. But there's no specifics on a new album or tour dates.